DissertationCapital.com- Your Trusted Ally!
We are arguably on top among the few online dissertation writing services which offer you authentic, standard dissertations written to your specific personal requirements. We take care to adhere to the highest standards that we have set for ourselves in custom dissertation writing service, and this has helped us attain this enviable position in the field of dissertation writing services.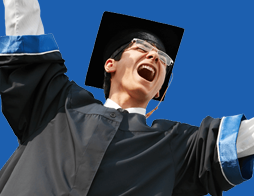 We do rightfully boast of having a team of the finest academic writers possibly available,comprising of working and retired professors, both from the U.K. and the U.S. Our elite team also includes journalists and professional writers, as well as research scholars currently working in various departments of national and international repute.
We Keep Your Trust!
Dissertations is a significant element of final academic years as a student is progressing to their professional field. However, most students are confused on how they are supposed to start their dissertation since there are some prominent and worth noting reasons that can lead to academic failure. Firstly, Dissertation writing is not an easy task and needs ample research that should be done before starting the process of writing. This article, effectively guides you through what a dissertation is and how one needs to prepare a dissertation.
Tips for writing a dissertation
Essentially, dissertation writing is quite different from essay writing. Usually, essays are not completely our own writing, rather we borrow so much from books, or references provided. On the other hand, dissertation writing is totally a new process. This process releases the prospects of academic knowledge and combines together our research papers providing us with entirely new view point from thinking as a student to a professional.
One of the most important aspects of dissertation is that it is supposed to be a genuine work. You are an independent person as well as free to select a topic you desire, work either day or night, design the dissertation and edit and re-edit the way you want. You need to conduct your own research and obtain your findings.
Dissertation writing helps to start thinking like a professional, and most of the times you will be on your own. It does not only help you to polish your writing skills, but it also helps one to improve their analytical skills and expand the outlook they have on the world.
A good dissertation should be a tool of improving ones career, and therefore, should entail all the crucial components that are required for making impressive documents valuable for career writing. Actually, there are a number of students who have found jobs through their dissertations.
However, it is important to note that dissertation writing will call for more brain work and can be stressful and tiring. Do not over work yourselves, rather seek to maintain a balance and let the work to be smooth as well as trouble-free.
Taking assistance from professionals can help one out. Sometimes, you may find you are stuck and some particular point or even not in a position to understand where to start. It is crucial to seek assistance from dissertation writing experts who will help you go through your dissertation